Product Description
Garlic
Machinery Food Dryers Sale,Betel Nuts Professional Dryer,Mesh Belt Drying Machine,Electric Vegetable Dryer Machine
DWT mesh belt drying machine, which is designed for continuous drying of materials, is one of our popular dryers. It uses a feeder to uniformly distribute the material on the belt. The drying section is composed of a number of units, and each unit features independent hot gas circulation. The unit number depends on customers' specific requirements.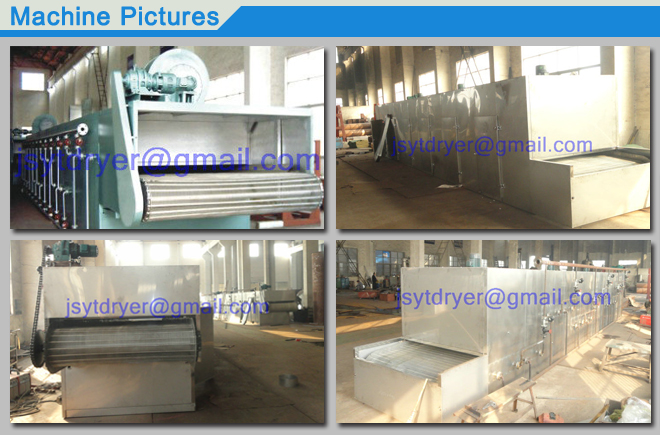 Applications
With the features of uniform evaporation and high drying speed, our mesh belt drying machine is increasingly used for drying sheet type, stripe type and granular materials in the chemical, food, medical, building materials, electronics, and other industries. Materials usually dried by our machine include dehydration vegetables, grain feed, monosodium glutamate, chicken essence, Coconut, organic pigments, synthetic rubber, acrylic fiber, medicines, wooden products, plastic products, electronic components, etc.
Technical Specifications of
Model

DWT-1.2-8

DWT-1.2-10

DWT-1.6-8

DWT-1.6-10

DWT-2-8

DWT-2-10

Unit number

4

5

4

5

4

5

Belt width (m)

1.2

1.2

1.6

1.6

2

2

Drying section length(m)

8

10

8

10

8

10

Spreading thickness (mm)

10 ~ 80

Temperature (℃)

60 ~ 150

Steam pressure (Mpa)

0.2 ~ 0.8

Steam consumption (kg/h)

120 ~ 300

150 ~ 375

150 ~ 375

170 ~ 470

180 ~ 500

225 ~ 600

Drying time (h)

0.2 ~ 1.2

0.25 ~ 1.5

0.2 ~ 1.2

0.25 ~ 1.5

0.2 ~ 1.2

0.25 ~ 1.5

Drying intensity (kgH2O/h )

60 ~ 160

80 ~ 220

75 ~ 220

95 ~ 250

100 ~ 260

120 ~ 300

Fan power (kw)

6.6

8.8

9

12

12

16

Total power (kw )

7.15

9.55

9.55

12.75

12.55

16.75
Company Information
Jiangsu Yutong Drying Engineering Company is a High-New Technology Enterprise in China. With over 14 years of experience, we are able to provide a wide variety of products, including drying machine, grinding machine, granulator, mixing machine, and more. Features like compact structure, high efficiency, and low energy consumption have resulted in our products being increasingly used in the pharmaceutical, chemical, food, light industry, dyes, mineral products, electronics, ceramics, plastics, agricultural products, pesticides, feed, fertilizers, and other industries.
At Yutong, our cooperative relationships with many research institutes and universities enable us to constantly improve product performance and develop new drying machines, mixers and feed machines. As a result of our focus on innovation, we have received many national patents.
Since our foundation, we at Yutong have been committed to providing high quality products to our customers. In order to ensure our quality requirements are maintained, we implement the ISO9001:2008 quality management system, purchase our raw materials from reliable suppliers, continue to introduce advanced equipment, and employ highly skilled staff. The quality of our equipment is repeatedly checked during each stage of production. In addition, all machines must undergo a trial run in the workshop, and only those qualified products are allowed to leave our factory. Due to their consistent quality, Yutong drying machines, mixing machines and grinding machines have been awarded many honors, including Recommendation for High-quality Products by IQAC and Recommended Products for International Trade by the U.S. Asia Economic Trade Cooperation Committee.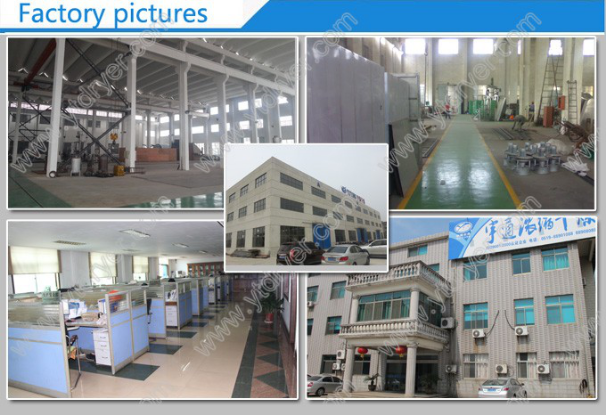 At Yutong, many cost saving measures are also implemented to reduce our production costs. For example, we have established a local information network and carried out an efficient information management system (in terms of warehousing, production planning, and order tracking), thus reducing our operating costs. Additionally, we have long-standing relationships with local raw material suppliers, so we are able to acquire our high quality raw materials at reduced cost. Furthermore, our location in Changzhou City, Jiangsu Province provides us with easy access to convenient transportation, enabling us to transport our products economically. As a result, we can provide our quality spray dryer, double cone blender and rough grinding machine at affordable prices.
In addition to high quality and reasonably priced products, we at Yutong provide customers with considerate service. Our products come with a one-year warranty, during which we can provide staff training, on-site installation, and debugging services upon request. We also provide wearing parts at our cost prices. Hence, our drying machine, mixing machine, and sifting machine are very popular in USA, Canada, Italy,United Kingdom, German, Cyprus, Turkey, Korea, Japan, Vietnam, Thailand, Argentina, Chile, Brazil and so on.
We look forward to cooperating with partners from all the world to build win-win cooperation relationship in long term. Welcome for your visit and instigation!